MSI Codex R 13NUC5-068US Gaming Desktop w / NVIDIA GeForce RTX 4060 8GB GDDR6X (Core i5-13400F & Windows 11 Pro)
$1,199.00

$1,299.00

$100.00

Ground Shipping

FREE
OR
Intel 13th Gen Core i5-13400F, RTX 4060 (8GB) GDDR6X, 32GB DDR5 4800MHz Memory, 2TB PCIe NVMe SSD, Windows 11 Pro, Keyboard & Mouse Included
Codex R 13NUC5-068US824142330814EX791431
1 In StockNew3 Year (USA)
MSI Codex R 13NUC5-068US (Intel 13th Gen), Intel Core i5-13400F (2.5GHz - 4.6GHz) Processor, 32GB (2x 16GB) DDR5 4800MHz Memory, 2TB PCIe NVMe Gen 3 SSD, NVIDIA GeForce RTX 4060 (8GB) GDDR6X Graphics Card, Microsoft Windows 11 Professional, RJ45 (2.5GbE) Realtek RTL8125B, Wireless : Supports 802.11 a/b/g/n/ac, Bluetooth 5.1, HDMI, Keyboard & Mouse Included
Description
Specification
Benchmarks
Codex R 13th
Windows 11 Home

Up to 13th Gen Intel® Core™ i7 processor

Best air flow design to keep them at peak performance

MSI's LED Button - Customize your desktop with 60 lighting effects. Press and Hold for Mystic Light software compatibility

Easy to upgrade with standard MSI components and case

Up to an MSI B760 Motherboard - A durable high-performance motherboard made for gaming

Air RGB Cooling - Keeps system stable and running great during continuous gaming sessions

Assembled in America - Assembled with standardized PC components for easy expandability
GAMING STARTS HERE
Everyone has to start somewhere, whether you are climbing ELO or getting your first win. MSI wants you to have the perfect desktop to start your gaming journey. With the brand new Codex R, a sleek & compact gaming desktop featuring the latest hardware and technology, it delivers extraordinary gaming performance to wield your gaming power.
QUALITY MATERIAL FOR QUALITY GAMER
MSI desktops contain MSI quality components from top to bottom. From the power supply to the motherboard to the graphics card, to liquid cooling. These standard, non-proprietary PC components make it easy to upgrade down the line, extending the lifespan of the system considerably. Adding storage for games and increasing FPS by replacing the graphics card will be easy to do when the time comes.
GeForce RTX 40 Series Beyond Fast
NVIDIA® GeForce RTX® 40 Series GPUs are beyond fast for gamers and creators. Experience lifelike virtual worlds, ultra-high FPS gaming, revolutionary new ways to create, and unprecedented workflow acceleration.
The new Intel 13th-Gen Raptor Lake CPU
The new Intel 13th-Gen Raptor Lake CPU brings more improvement in multi-threaded performance and better multi-tasking experience for gamers and creators
DDR5 for the Heavist Firepower
The Codex R support brand new DDR5 memory modules, which improves OC performance by more than 27.5% compared to DDR4. This allows gamers to enjoy next-generation gaming performance and experience the full thrill of gaming.
OPTIMIZED AIRFLOW
The Codex R is optimized to provide generous and effective airflow for system cooling. The two pre-installed 120mm fans mounted at the front bring in cold air from the well-ventilated front panel, while the third pre-installed 120mm fan at the back serves as an exhaust to rid of the built-up hot air
PERSONALIZE YOUR GAMING RIG
With the built-in RGB lighting, animate and take your gaming experience to the next level by simply pressing the MSI LED button to cycle through a large array of lighting options. Customize lighting even further with MSI Center Mystic Light software - Simply press and hold the LED button for 3 seconds to toggle software mode.
Speedy Connection
Connect and rapidly transfer data over a network with the high-bandwidth and low-latency 2.5 Gbps Ethernet LAN. Integrated with the exclusive MSI LAN Manager, it prioritizes latency-sensitive application and allows users to take control of their experience.
PERSONALIZE YOUR GAMING RIG Equipped with WiFi 6E Wireless Network Card
Internet speed is always important, especially for gaming. This MSI gaming desktop is equipped with a WiFi 6E wireless network card, with a speed of up to 2.4Gbps. The delay is 75% lower than the previous generation, allowing you to enjoy a smooth and lag-free gaming experience.
Pro Gaming Peripherals
Supplement your gaming experience with gaming-grade MSI mouse and keyboard. The perfect storm of MSI gaming peripherals and Codex R delivers users a pro-level gaming environment.
*Keyboard and Mouse included only on select Codex R models. Peripheral models may vary.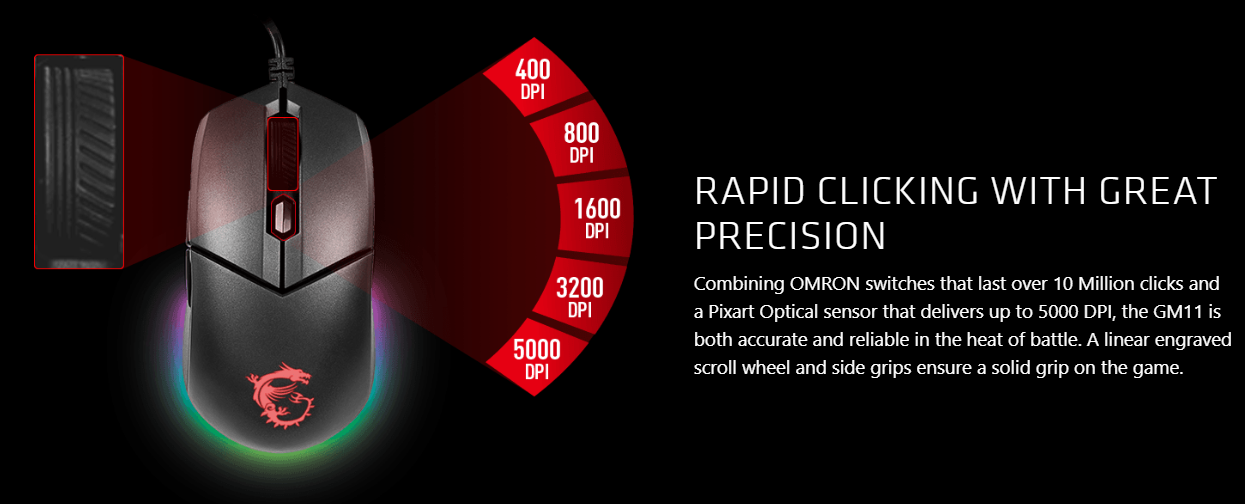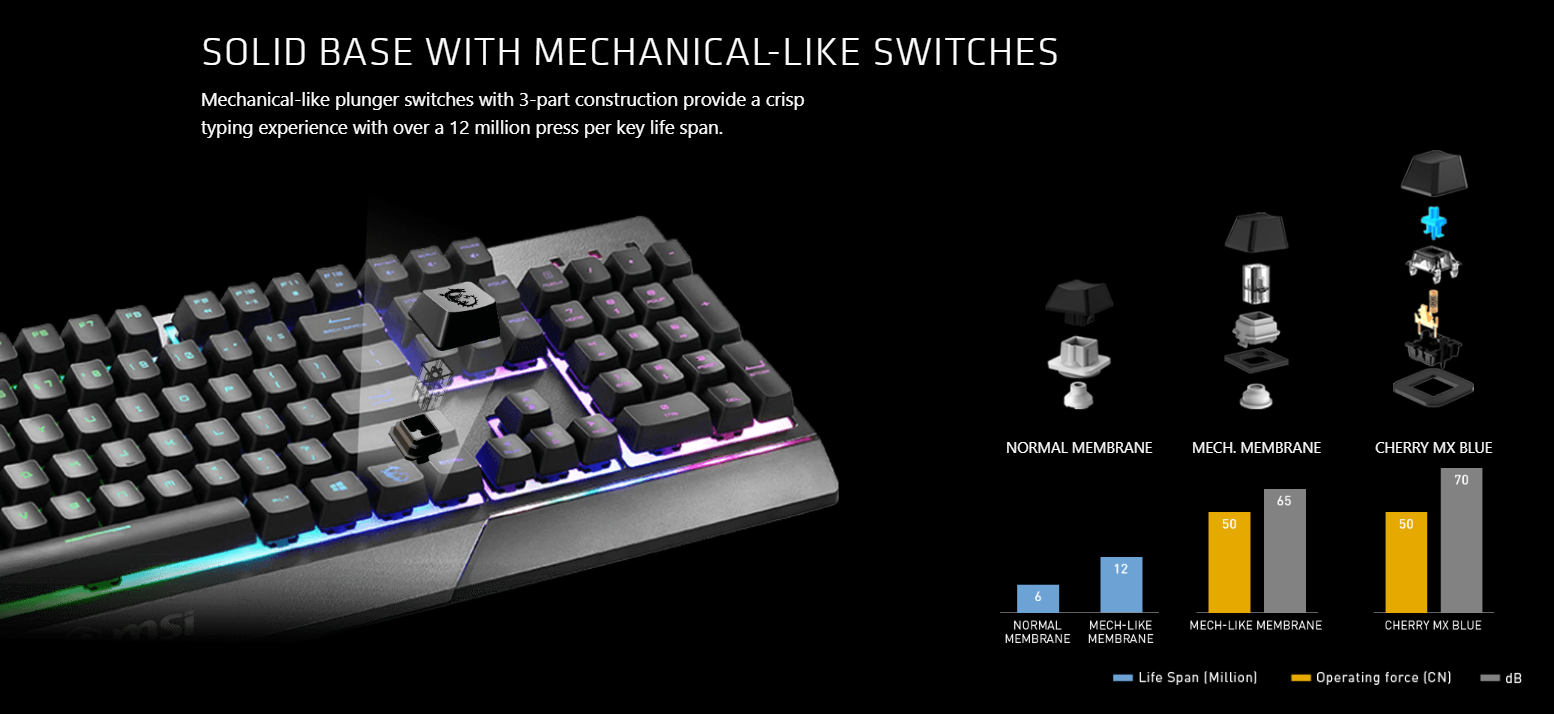 MSI Center
MSI Center software helps you control and customize your MSI Desktop the way you want. Monitor, adjust and optimize easily through one unified system.
General
Brand
MSI
Model
Codex R 13NUC5-068US
Color
Forge 100R (BLK) w/ ARGB
Highlights
MSI Codex R 13NUC5-068US (Intel 13th Gen), Intel Core i5-13400F (2.5GHz - 4.6GHz) Processor, 32GB (2x 16GB) DDR5 4800MHz Memory, 2TB PCIe NVMe Gen 3 SSD, NVIDIA GeForce RTX 4060 (8GB) GDDR6X Graphics Card, Microsoft Windows 11 Professional, RJ45 (2.5GbE) Realtek RTL8125B, Wireless : Supports 802.11 a/b/g/n/ac, Bluetooth 5.1, HDMI, Keyboard & Mouse Included
Processor & Chipset
Type
Intel 13th Gen Raptor Lake Core i5-13400F Processor
# of Cores
10 Cores : 6 Performance-cores and 4 Efficient-cores
# of Threads
16
Clock Speed
2.5 GHz
Max Turbo Frequency
4.6 GHz
Intel Smart Cache
20 MB
Chipset
Intel B760
Software
Operating System
Microsoft Windows 11 Professional
Graphics
GPU (Graphic Accelerator)
NVIDIA GeForce RTX 4060 (8GB) GDDR6X Graphics Card
Memory
Standard Memory
32GB (2x 16GB) DDR5 4800MHz
Number of SODIMMS
4 Socket, Max Memory 128GB
Hard Drive & Optical Drive
HDD Capacity
2TB PCIe NVMe Gen 3 SSD
Optical Drive
N/A
Interfaces/Ports
Expansion Slots
1x Mic in / 1x Headphone-out
Video Port
3x DisplayPorts (1.4a)
1x HDMI-out (2.1)
Front I/O Port
2x USB 3.2 Type A (Gen 1)
1x USB 3.2 Type C (Gen 1)
4x USB 2.0
Rear I/O Port
2x USB 3.2 Type A (Gen 2)
1x USB 3.2 Type C (Gen 2)
4x USB 2.0
Input Device
Keyboard
Keyboard & Mouse Included
Touchscreen
N/A
Audio
Audio
7.1 HD Audio (Realtek AL897)
Network & Communication
Network
RJ45 (2.5GbE) Realtek RTL8125B
Wireless : Supports 802.11 a/b/g/n/ac, MU-MIMO Rx, 2.4GHz/ 5GHz up to 433 Mbps
Bluetooth 5.1
Power
Power Supply
650W
Power Efficiency Level
80 Plus Gold
Physical Characteristics
Dimension
17.09" x 8.5" x 19.65" (L x W x H)
Unit weight
26.45 lbs
Warranty
Manufacturer Warranty
1 Year Warranty