(OPEN-BOX) MSI GT75 TITAN-014 17.3" 144Hz (3ms) IPS-Level Full HD (G-Sync Ready) Gaming Laptop w / RTX 2070 8GB GDDR6 (Coffee Lake Core i7-8750H)
144Hz (3ms) IPS-Level 100% sRGB w/ G-Sync Display, Core i7-8750H, GeForce RTX 2070 8GB GDDR6, 32GB DDR4 2666MHz Memory, 512GB NVMe SSD + 1TB 7200RPM HDD, Thunderbolt 3, Per-Key RGB Mechanical Keyboard, Win 10 Pro
GT75 TITAN-014_OPEN-BOX824142175569EX720813
1 In StockOpen Box1 Year (Global)
MSI GT75 TITAN-014 (Coffee Lake), Intel Core i7-8750H (2.2GHz - 4.1GHz) Processor, 17.3" 144Hz (3ms) IPS-Level Full HD (1920 x 1080) 100% sRGB Display, 32GB (2x 16GB) DDR4 2666MHz Memory, 512GB PCIe NVMe SSD + 1TB 7200RPM HDD, NVIDIA GeForce RTX 2070 (8GB) GDDR6 Graphics Card, Microsoft Windows 10 Professional (64-bit), Killer Gaming Network E2500, Killer N1550 Combo (2x2 ac), Bluetooth 5.0, HDMI 2.0, Mini DisplayPort 1.2, Thunderbolt 3, 5x USB 3.1 (Gen 2), Steel Series Per-Key RGB Mechanical Keyboard w/ Anti-Ghost Key, 1/1 SPDIF (ESS Sabre HiFi)
Description
Specification
Benchmarks
GT75 Titan
Up to Latest 8th Gen Intel® Core™ i9 processor

Windows 10 Home / Windows 10 Pro

Up to GeForce® RTX 2080 8GB GDDR6 with desktop level performance

17.3" Full HD (1920x1080),144 Hz, IPS-level gaming display (Optional)

17.3" 4K (3840x2160) IPS-level display with 100% Adobe RGB (optional)

Exclusive Cooler Boost TITAN cooling technology

Dragon Center with exclusive gaming mode

Rapid Mechanical RGB Keyboard by SteelSeries

Sound by Dynaudio and High-Resolution Audio ready

Matrix Display supporting surround mode and 4K output up to 3 external monitors
NVIDIA GeForce RTX™ 20 SERIES GRAPHICS
NVIDIA GeForce RTX delivers the ultimate laptop gaming experience. These sleek, powerful gaming rigs are powered by the new NVIDIA Turing GPU architecture and the revolutionary RTX platform. RTX graphics bring together real-time ray tracing, artificial intelligence, and programmable shading.
THE POWER OF 6 CORES 8TH GEN INTEL® CORE™ i9 PROCESSORS
Gaming laptops wil never be the same. MSI pushes performance to the limit with the latest exclusive cooling design.
*Optional
THE SPEED YOU NEED
25% Faster trigger with rapid mechanical RGB keyboard EXPERIENCE THE WONDERS OF PER-KEY RGB
*For illustration purpose only. Actual effect may vary due to updates
EXPERIENCE THE WONDERS OF PER-KEY RGB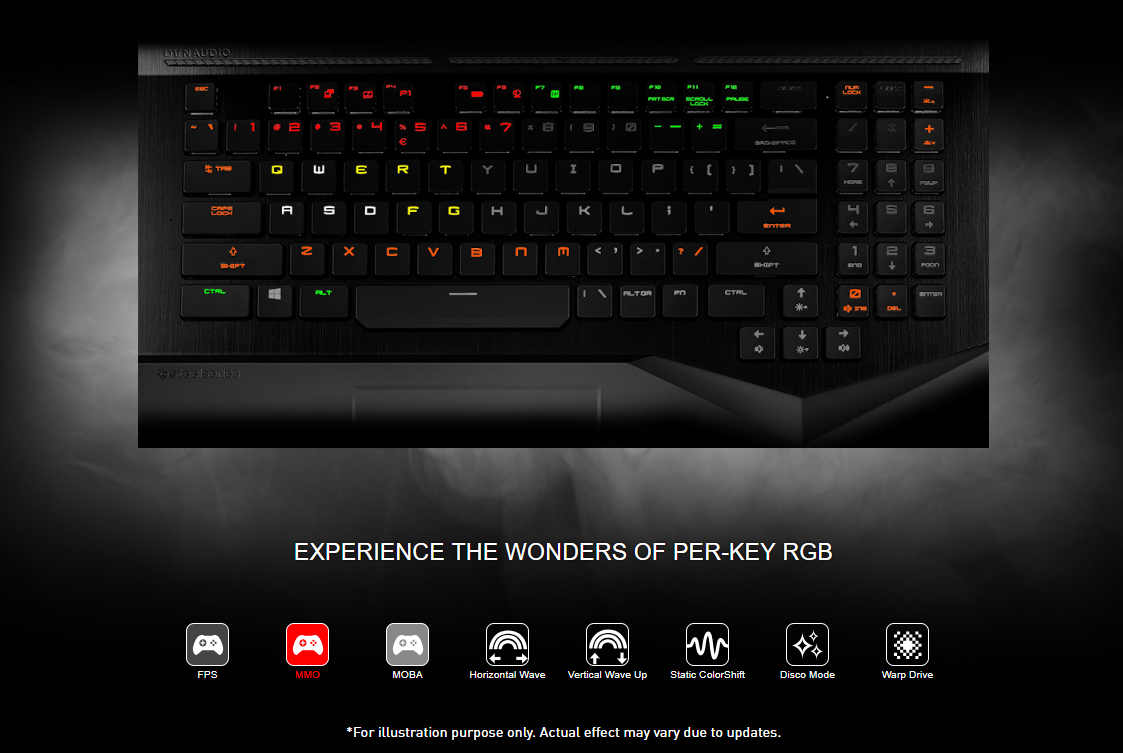 COOLING FIT FOR A TITAN
Keep on gaming with dual fans with 11 heat pipes for ultra cooling performance. Independent thermal solution on both CPU and GPU keeps your gaming system running at 100%.
OVERWHELMING CLARITY
With 4 times the pixel density of standard Full HD, don't miss any details and enjoy the 4K gaming experience!
*Optional. May vary by SKU and country.
BEST SURROUND VIEWING MODE ON GT SERIES GAMING NOTEBOOKS
Expand your vision across multiple display with HDMI and mini DisplayPort, and enjoy up to 4K (3840x2160) resolution output at 60Hz for some extra productivity and fun.
ONE PORT THAT DOES IT ALL
The latest and fastest interface Thunderbolt 3 supports up to 40Gbps data transfer rates and 4K displays with daisy chain capabilities. Its USB USB3.1 Gen2 ultra speed interface supports up to 5V and 3A current output for charging.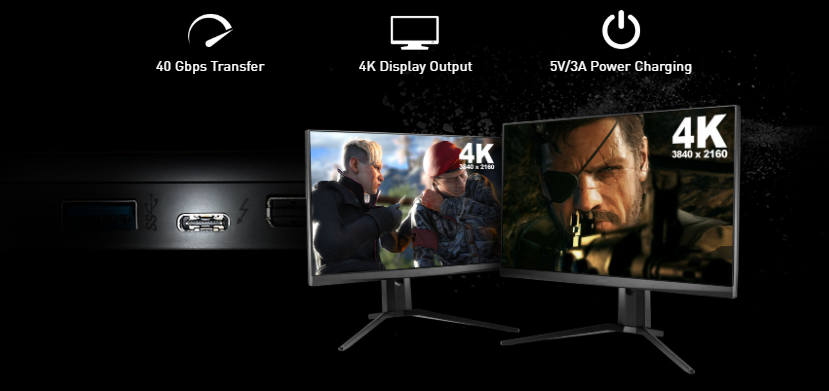 FINE-TUNING YOUR RIG WITH SHIFT
Switch between the best performance or extended battery life with the exclusive MSI "SHIFT" to meet all scenario.
*toggled through Dragon Center or Fn+F7 hotkey.
NVME SSD STORAGE 4X FASTER THAN SATA SSD
Unleash the full potential of the latest SSD technology with support of NVMe SSD read speeds!*
*on select models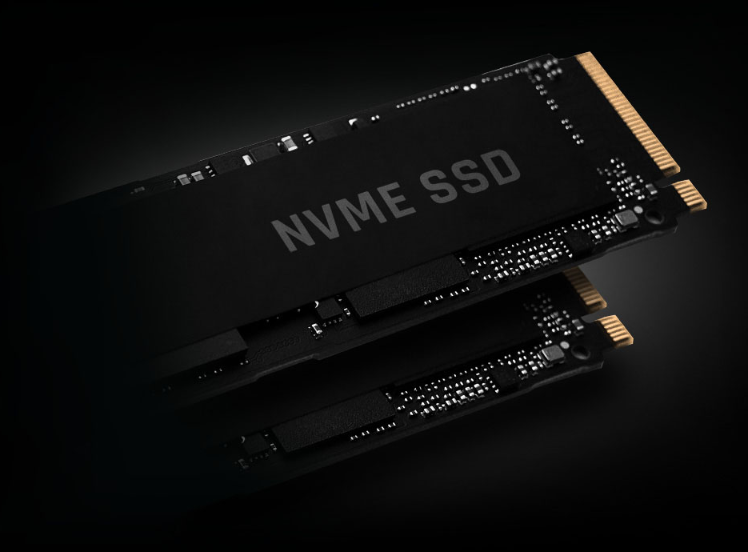 HIGH RESOLUTION AUDIO READY HEAR EVERY DETAIL
Experience how sound is meant to be heard with the ESS Sabre Hi-Fi DAC (Digital-Analog-Converter). With the ability to support up to 24bit/192kHz sampling, it doesn't take an audiophile to tell the difference
IMMERSIVE GAMING WITH TOP-NOTCH AUDITORY SENSATION
Enjoy your games and music with the world-class Dynaudio sound system, devoted to "Authentic Fidelity" with demanding standard and often applied by German cars. Fill the room with true-to-life quality sound without extra speakers and wires.
ALL NEW NAHIMIC 3 NEXT LEVEL AUDIO IMMERSION
Enhance in-game 3D surround sound and make finite control over your music, movies, and conference calls.
LIVE THE COMPLETE AND IMMERSIVE VR EXPERIENCE
The world's 1st audio solution to bring the 7.1 sound to a regular stereo headset. With audio algorithms improving 3D sound field drastically over HDMI and USB output, you can now enjoy breathtaking VR experience with 3D audio all together.
MSI APP PLAYER
Developed under an exclusive partnership with BlueStacks, the MSI APP Player brings seamless gaming experience between mobile games and PC platform, and leverages customized features as specific keyboard lighting and better graphics with multi-task works.
DRAGON CENTER 2.0 - FREE BUFF FOR YOUR RIG
Monitor and optimize through various customization and freeing system memories to prioritize in-game performance.

STEELSERIES ENGINE 3 (SSE3) – TARGET, POSITION, AIM AND FIRE
Suit up with cool look by lightening up the RGB backlit keyboard. Transform your keyboard into a high technology firearm by combining multiple keys into one key command, and sync across all SteelSeries gears.
*User interface may vary by models.
STEELSERIES CLOUDSYNC
Users now have the ability to backup, share, and sync your configuration profiles through the SteelSeries CloudSync across all your platforms. Simply log in with your SteelSeries ID and all your configurations will be available whenever you are.
ONE APPLICATION
The Steel Series Engine 3 was created as a unified software suite for SteelSeries hardware catalog going forward. Currently it works with the device of keyboard, headset, and mouse.
INTERDEVICE COMMUNICATION
Thanks to the unified software we have opened up new lines of communication between devices. Your devices will fluidly work together, for instance clicking the zoom/scope button on your mouse could activate an equalizer for your headset that focuses on the highs for better listening to footsteps
SENSE GAME STATS DIRECTLY THROUGH KEYBOARD
SteelSeries GameSense talks directly to your game and shall grant you the capability in playing games more intuitively. Through backlit color and LED brightness of the keyboard, users may receive real time game stats like ammo levels, health levels, tool durability, and take immediate actions to respond to these changes, gaining full control during gameplays.

ELIMINATE WI-FI DEAD-ZONES WITH KILLER XTEND
Automatically extends your network range and prioritize critical traffics above the rest.
* Optional. May vary by SKU and country. Only supported with Killer 1550 series configuration, and may require driver update.
KILLER DOUBLESHOT PRO – PROTECTING YOUR PING
Stop losing games to lag with Killer DoubleShot Pro. Protect and prioritize networking traffic while preventing lag spikes to always game at your best. Gamers can easily manage bandwidth for each application with the user-friendly Killer Control Center.
*Optional. May vary by SKU and country.
KILLER SHIELD – SMOOTHER GAMEPLAY
Killer Shield ensures smoother uploads and download processes. Lower latency and less jitter optimize gameplay experience. Less pin rate floating reassures more fluent gameplays.
General
Brand
MSI
Model
GT75 TITAN-014
Color
Aluminum Black
Highlights
MSI GT75 TITAN-014 (Coffee Lake), Intel Core i7-8750H (2.2GHz - 4.1GHz) Processor, 17.3" 144Hz (3ms) IPS-Level Full HD (1920 x 1080) 100% sRGB Display, 32GB (2x 16GB) DDR4 2666MHz Memory, 512GB PCIe NVMe SSD + 1TB 7200RPM HDD, NVIDIA GeForce RTX 2070 (8GB) GDDR6 Graphics Card, Microsoft Windows 10 Professional (64-bit), Killer Gaming Network E2500, Killer N1550 Combo (2x2 ac), Bluetooth 5.0, HDMI 2.0, Mini DisplayPort 1.2, Thunderbolt 3, 5x USB 3.1 (Gen 2), Steel Series Per-Key RGB Mechanical Keyboard w/ Anti-Ghost Key, 1/1 SPDIF (ESS Sabre HiFi)
Processor
Type
Intel Coffee Lake Core i7-8750H Processor
# of Cores
6
# of Threads
12
Clock Speed
2.2 GHz
Max Turbo Frequency
4.1 GHz
Intel Smart Cache
9 MB
Chipset
CM246
Operating System
Operating System
Microsoft Windows 10 Professional (64-bit)
LCD
Size
17.3" 144Hz (3ms) IPS-Level Full HDl 72% NTSC 100% sRGB Display
Resolution
1920 x 1080 (16:9)
Visual Experience
True Color Tech.
Graphics
GPU (Graphic Accelerator)
NVIDIA GeForce RTX 2070 (8GB) GDDR6 Graphics Card (VR Ready)
Memory
Standard Memory
32GB (2x 16GB) DDR4 2666MHz
Number of SODIMMS
4 Sockets; Max Memory 128GB
Hard Drive & Optical Drive
HDD Capacity
512GB PCIe NVMe SSD + 1TB 7200RPM Hard Drive
Audio
Audio
Nahimic Sound
Speaker
Dynaudio Tech Speakers 3W *2 + Subwoofer 5W *1
Audio Port
1/1 SPDIF (ESS Sabre HiFi)
Communication
Network / Communication
Killer Gaming Network E2500
Killer N1550 Combo (2*2 ac)
Bluetooth 5.0
Slots / Interface
Card Reader
SD (XC/HC)
I/O Ports
5x USB 3.1 (Gen 2)
1x Thunderbolt 3
1x Mini DisplayPort 1.2
1x HDMI 2.0 (supports 4K@60hz)
Webcam Resolution
Webcam
FHD type (30fps@1080p)
Input Device
Keyboard
Steel Series Per-Key RGB Mechanical Keyboard w/ Anti-Ghost Key
Touchpad
Multi Touch
Power
Battery Pack
8 cell (90Wh) Li-Ion
AC Adaptor
330W
Physical Spec
Dimension
16.85"x 12.36"x1.22-2.28" (L x W x H)
Unit weight
10.05 lbs
Warranty
Manufacturer Warranty
1 Year Limited Warranty (Include 1 Year Global)