AORUS 15-WA-F74ADW 15.6" 144Hz Full HD Display Gaming Laptop w / RTX 2060 6GB (Core i7-9750H & Azure AI Optimized)
Thin Bezel LG 144Hz IPS Display, Core i7-9750H, GeForce RTX 2060 6GB, 16GB DDR4 2666, 512GB NVMe SSD, Microsoft Azure AI Optimized (Exclusive Feature)
AORUS 15-WA-F74ADW813567026921EX700272
1 In StockNew1 Year (Global)
Includes Free Item – $129.00 value

AORUS B7R Premium Gaming Backpack - Black / Orange
AORUS 15-WA-F74ADW, Intel Core i7-9750H (2.6GHz - 4.5GHz) Processor, 15.6" Thin Bezel LG 144Hz Full HD (1920 x 1080) IPS Display, 16GB (2x 8GB) DDR4 2666MHz Memory, 512GB PCIe NVMe SSD, NVIDIA GeForce RTX 2060 (6GB) GDDR6 Graphics Card, Killer LAN, Killer Wireless-AC 1550 (802.11ac), Bluetooth 5.0+LE, HDMI 2.0 (HDCP 2.2), Mini DisplayPort 1.3, 3x USB 3.1 Type A Gen1 (Support USB charger x1) ,1x USB 3.1 Type C Gen2 (Support DP 1.3), Nahimic 3 Audio, HD Webcam, Mini SD Card Reader, Microsoft Windows 10 Home, AORUS RGB FUSION Keyboard w/ 3-Zone Backlit Control, Li Polymer 62Wh Battery
AORUS 15 (Intel 9th Gen)
The World's Only "All Intel Inside"

World's First Microsoft Azure AI Notebook

NVIDIA® GeForce RTX™

9th Gen. Intel® Core™ i7-9750H Processor(2.6GHz-4.5GHz)

Intel® 760P M.2 PCIe Gen3x4 Up to 3200MB/s

SHARP® 15.6" Thin Bezel FHD 240Hz display

SAMSUNG® DDR4: 2666MHz :Up to 32GB

Killer™ DoubleShot™ Pro: Optimized Gaming Network

NAHIMIC® 3D Surround Sound for gamer

Island-Style RGB Fusion Keyboard

Chassis Designed for Cooling : Dual Fans+ 6 Heatpipes + 9 Vents
The Best performance Laptop under 1-inch
The AORUS 15 packs the brand new 9th Gen CPU and RTX graphics in a chassis that is just under 2.4cm thin, in addition with WINDFORCE technology by the renowned AORUS graphics specialist team, making it possible for the CPU and GPU to perform at its peak condition. The AORUS 15 takes the lead in 3D benchmark scores, receiving the "best performance laptop under 2.4cm thin" title.
AORUS Graphics Team with WINDFORCE Technology | Housed Under 1 Inch AORUS 15 Chassis
Powerful performance comes through powerful cooling system. The AORUS 15 welcomes the implementation of WINDFORCE technology form our renowned AORUS graphics card specialist team. The brand new cooling system consists of two 12V gigantic fans, 6 heatpipes and 9 intake/exhaust vents. Furthermore, a specially designed exhaust opening underneath the chassis that takes up a whopping 50% surface area, which in terms creates the most powerful, under 1 inch AORUS 15 gaming laptop to- date.
6 Heatsinks
The AORUS 15 not only ups its fan system but also goes hand in hand with 6 heatsinks, with 2 pipes cooling the CPU and GPU independently. All the effort takes the whole cooling system a step further to provide the best cooling efficiency possible.
Dual 12V Gigantic Fans
AORUS 15 comes equipped with two 12V voltage, 71 blades large fans that greatly improves the intake and exhaust of air. Such powerful cooling can effectively dissipate the GPU heat and produce stable gaming performance all day long.
9 Intake and Exhaust System
No matter how good the internal cooling system is, a well-designed ventilating system is the final key in providing the best cooling possible. AORUS takes on 9 intake/exhaust vents that are strategically placed underneath, on the sides of the chassis and above the keyboard. The vent cutout found under the chassis takes up an incredible 50% surface area to guarantee that enough air can pass through and cool the components. Such cooling greatness is what creates the most powerful gaming laptop that is just under 1 inch thin.
NVIDIA® GeForce RTX™ GRAPHICS REINVENTED
NVIDIA® GeForce RTX™ delivers the ultimate laptop gaming experience. Powered by the new NVIDIA Turing™ GPU architecture and the revolutionary RTX™ platform, RTX™ graphics cards bring together real-time ray tracing, artificial intelligence, and programmable shading. This is a whole new way to experience games.
Ray Tracing
Ray tracing is the holy grail of gaming graphics, simulating the physical behavior of light to bring real-time, cinematic-quality rendering to even the most visually intense games like never before. Experience ray tracing first-hand with the interactive demos and videos below.

DLSS
Deep Learning Super Sampling (DLSS) is new RTX technology that uses the power of deep learning and AI to train the GPU to render crisp images, while running up to 2x faster than previous generation GPUs using conventional anti-aliasing techniques.
World's First and Only | All Intel Inside
GIGABYTE leads the industry by collaborating with Intel® - the world renowned tech giant. This time round, the AORUS uses a combination of high-performance parts by Intel®, called the All Intel® Inside technology. Expect a brand new multitasking-expert 6 core Intel® CPU, durable and ultra-fast 760p SSD and Intel® based killer Wi-Fi for smarter broadband connectivity. All these high-performance parts work together seamlessly, so that you can concentrate on more important tasks at hand.
Microsoft Azure AI
When the world is hyped about AI, you as an individual should ask and think what AI can really do for you. GIGABYTE went a step further by adapting the perspective and experiences of our users and cooperate with Microsoft Azure to bring you the world's first AI laptop - the AORUS 15. User preference data passes through the Microsoft Azure Machine Learning platform in order to dynamically determine the best CPU and GPU wattage setting for optimal gaming performance and shortest media processing times possible. Users will experience absolute smoothness without hassle whether it is for gaming or content creation.
All New 9th Gen Intel Core i7-9750H Processor | Gaming and Multimedia Perfected
The AORUS 15 houses the all new 9th Gen Intel® Core™ i7-9750H processor with 6 cores, 12 threads and an astonishing 4.5Ghz clock speed. All this translates into an exhilarating "AAA" capable gaming experience like no other, not to mention multitasking multimedia capabilities that you will defiantly appreciate.

Industry First with Sharp 240Hz Ultra-Fast Display | Break the Limit
The AORUS belief is to always exceed the limitation. The all-new AORUS 15 comes equipped with industry leading Sharp 240Hz ultra-fast display panel and LG 144Hz IPS panel, combined with the next-gen RTX graphics, what you get is simply the best visual gaming performance to date.
SAMSUNG® Performance RAM | Every Detail Screams Extreme
AORUS always remains the standard for all parts extreme. The AORUS 15 comes standard with high-quality ultra-fast DDR4-2666 SAMSUNG memory, aimed to blend in perfectly with the rest of the extreme performance and durable parts of the AORUS 15.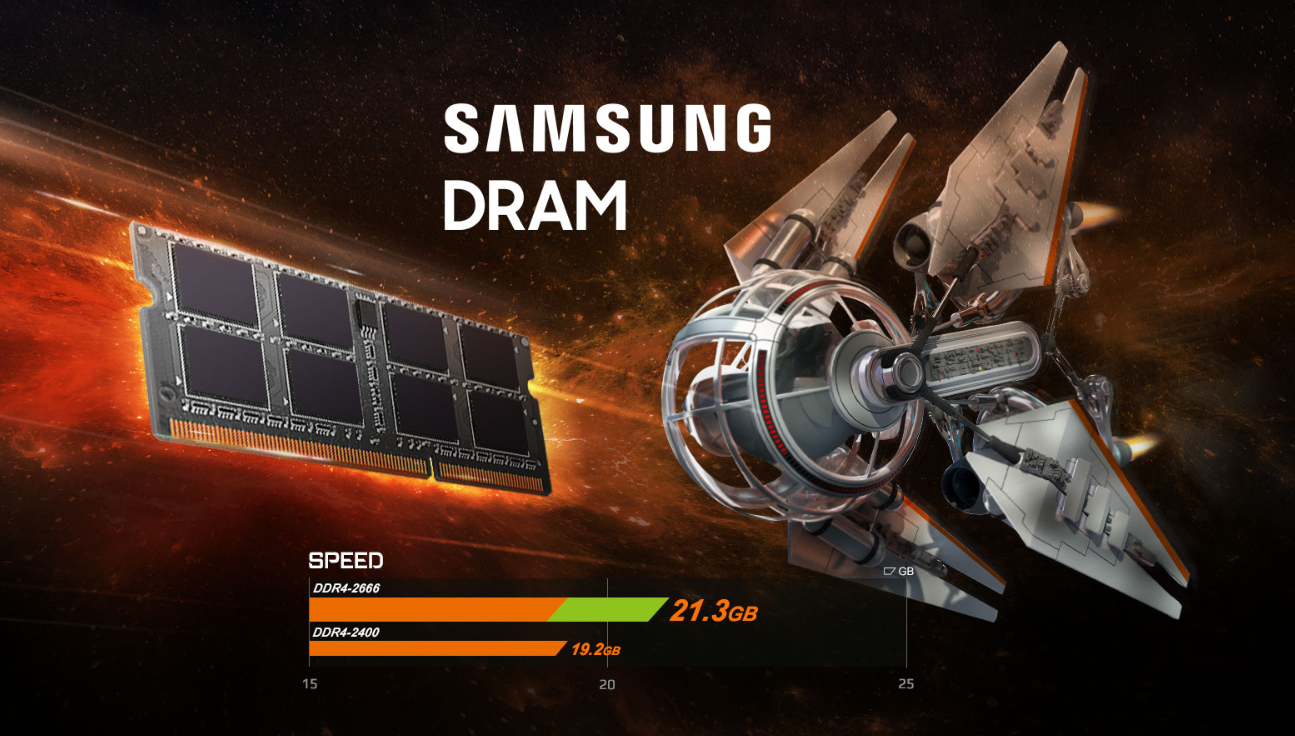 6TB storage with Intel® M.2 PCIe NVMe SSD
Every gamers dream is to have a large storage equipped with an ultra-fast SSD. The AORUS 15 comes with two M.2 slots and one 2.5 HDD, with a total of up to 6TB of storage that satisfies the need to store large amounts of games and media. It does not just stop at the expansion, the AORUS 15 equips a high-quality Intel® 760p PCIe 3.0 x4 SSD with read speeds of up to 3000 MB/s. Gamers no longer need feel the drag of loading screens and get into action right away.
*Product specifications and availability may vary by country and region. We recommend you to check with your local dealers for the latest product information.
Multiple Ports | Expand Possibilities
Strong Exterior | Cool Interior
From the AORUS research center comes a breakthrough of high performance in a thin and light chassis. With exclusive heat dissipating technology working in a chassis that is no thicker than 2.5 cm, with distinctive design cues that comes from the wings of a modern fighter jet. The AORUS 15 is in its top form to provide you with nothing but victory.

Extremely Thin Bezel | Clean Cut Design
This Marks the first AORUS gaming laptop with a thin-bezel display design, pushing the boundary of technology by having a 15.6 inch display in a portable 14 inch like chassis. AORUS breaks the gaming laptop tradition by offering portability where others can't.
Killer Networking #PlayFast
By prioritizing the network traffic for key websites above lower priority websites and applications, Killer allows you to have a more enjoyable and uninterrupted online entertainment experience on your AORUS laptop.
Killer DoubleShot Pro
Killer™ DoubleShot™ Pro can be automated to provide and priorities adequate bandwidth to needed applications. Experience effective online multitasking with without the need to worry about bandwidth.
Killer Wireless xTend
Not being able to maintain a strong, constant connection to the internet is a painful problem. With the Killer Wireless xTend technology, you AORUS laptop can act as a Wi-Fi range extender to give you better wireless coverage throughout your homeEasily extend the reach of your home network by to 1,000 square feet.
Killer Control Center™ 2.0
This all-new interface gives gamers more ability to analyze, optimize, and control their laptop's networking performance. Plus the Killer Intelligence Engine which can analyze your network and makes optimizations and recommendations to improve your overall network experience.
NAHIMIC 3 | 3D Sound Immersion for the Soul
NAHIMIC top-end software built brings a tremendous improvement to 3D 7.1 surround sound experience. The advantage is clear, with pin point accuracy, NAHIMIC provides gamers the ability to hear the surrounding with true accuracy and definition without distortion. Feel the gaming environment through the headphone and take the victory.
AORUS Fusion 16.7 Million Color Per-Zone RGB Keyboard
AORUS 15 keyboard takes on a fresh look with stunning 16.7 million color per-zone RGB lighting to create what is uniquely yours.
General
Brand
AORUS
Model
15-WA-F74ADW
Color
Black
Highlights
AORUS 15-WA-F74ADW, Intel Core i7-9750H (2.6GHz - 4.5GHz) Processor, 15.6" Thin Bezel LG 144Hz Full HD (1920 x 1080) IPS Display, 16GB (2x 8GB) DDR4 2666MHz Memory, 512GB PCIe NVMe SSD, NVIDIA GeForce RTX 2060 (6GB) GDDR6 Graphics Card, Killer LAN, Killer Wireless-AC 1550 (802.11ac), Bluetooth 5.0+LE, HDMI 2.0 (HDCP 2.2), Mini DisplayPort 1.3, 3x USB 3.1 Type A Gen1 (Support USB charger x1) ,1x USB 3.1 Type C Gen2 (Support DP 1.3), Nahimic 3 Audio, HD Webcam, Mini SD Card Reader, Microsoft Windows 10 Home, AORUS RGB FUSION Keyboard w/ 3-Zone Backlit Control, Li Polymer 62Wh Battery
Processor & Chipset
Processor
Intel 9th Gen Core i7-9750H Processor
Clock Speed
2.6 GHz
Max Turbo Frequency
4.5 GHz
Chipset
Mobile Intel HM370 Express Chipset
Operating System
Operating System
Microsoft Windows 10 Home
Display & Graphics
LCD Display
15.6" Thin Bezel LG 144Hz Full HD (1920 x 1080) Anti-Glare IPS Display
Graphics Controller
NVIDIA GeForce RTX 2060 (6GB) GDDR6 Graphics Card
Video Camera
HD Camera
Memory
Standard Memory
16GB (2x 8GB) DDR4 2666MHz Memory
Number of SODIMMS
2 Slots, Max 64GB
Hard Drive & Optical Drive
Hard Drive
512GB PCIe NVMe SSD
*Support 3 Storage System
2 x M.2 SSD slots, [Co-lay SATA & PCIe Gen3.0 M.2 SSD x 2 slots]
1 x 2.5" HDD/2.5" SSD
Optical Drive
N/A
Audio
Speaker
2 Watt Speaker*2
Audio
NAHIMIC 3
Webcam Resolution
Webcam
HD Camera
Communication
Network / Communication
LAN: Killer LAN
Wireless LAN: Killer Wireless-AC 1550 (802.11ac)
Bluetooth: Bluetooth V5.0 +LE
Interfaces/Ports
Card Reader
1x Mini SD Card Reader
I/O Ports
3x USB 3.1 Type A Gen 1 (Support USB charger x1)
1x USB 3.1 Type C Gen 2 (Support DP 1.3)
1x Mini DisplayPort 1.3
1x HDMI 2.0 (HDCP 2.2)
1x Mini SD Card Slot
1x Audio Combo jack
1x Power Jack
1x RJ-45
Input Devices
Keyboard
AORUS RGB FUSION Keyboard w/ 3-Zone Backlit Control
Touch Pad
Yes
Security
Password Protection
Firmware-based TPM, supports Intel® Platform Trust Technology (Intel® PTT)
Notebook Lock
Kensington lock hole
Power
Battery Pack
Li Polymer 62Wh
Adapter
230W
Physical Characteristics
Dimension
14.2"x 9.68"x 0.96" (W x D x H)
Weight
5.29 lbs
Warranty
Manufacturer Warranty
1 Year Global Warranty