GIGABYTE SabrePro 15W-KB3 15.6" IPS Full HD Gaming Laptop w / GTX 1060 6GB (Kabylake)
Core i7-7700HQ, GTX 1060 6GB, Triple-storage System, Unique Macro Keys, RGB Backlit Keyboard (2.0mm Key Travel)
SabrePro 15W-KB3813567025443EX659821
Not In StockNew1 Year (Global)
GIGABYTE SabrePro 15W-KB3 (Kabylake), Intel Core i7-7700HQ (2.8GHz - 3.8GHz) Processor, 15.6" IPS Full HD (1920 x 1080) Wide Viewing 72% NTSC Display, 16GB (1x 16GB) DDR4 2400MHz Memory, 256GB SATA SSD + 1TB 7200RPM HDD, GeForce GTX 1060 (6GB) GDDR5 Graphics Card, Microsoft Windows 10 Home, Gigabit LAN, 802.11 AC Wireless LAN, Bluetooth 4.2, USB 3.1 Type A, 3x USB 3.0 Type A, HDMI, 1x Mini DisplayPort, Isolated RGB Backlit Keyboard
SabrePro 15
NVIDIA® GeForce® GTX 1060: The Ultimate Performance
7th Gen Intel® Core i7-7700HQ Processor
M.2 PCIe SSD - Massive Storage with Speed in Overdrive
DDR4 - Data Storage's Limit Breaker
Massive Triple-storage System (*optional)
16.8 million Colors Backlit Keyboard
Full HD IPS Display with Wide Color Gamut
Sabre: A sword specially made to be fast and light in order to slash through enemies. From early creators to newly adaptations, the sabre is adored worldwide and is a symbol of nobility, honor and victory. The Sabre series is all about well-designed gaming laptops that provide good all-round performance for all gamers around the world.
NVIDIA® GeForce® GTX 1060: The Ultimate Performance
The new NVIDIA® GeForce® GTX 10 series GPU features the latest Pascal™ architecture, breaking the limits of laptop performance. The new GPU delivers not only the ultimate performance and efficiency, but also easily provides an immersive Virtual Reality (VR) experience and smooth high-res gameplay. Hardcore gamers can now possess over-the-top performance on the mobile platform with crystal clear, captivating motion graphics, and jaw-dropping visuals.
THE ULTIMATE PC GAMING PLATFORM
Get Game Ready with GeForce® GTX. GeForce GTX delivers the fastest performance, with the most advance gaming technologies (NVIDIA GameWorks™) and the best gaming ecosystem (GeForce Experience™).
NVIDIA® Ansel
Ansel is a revolutionary new way to capture in-game shots and view in 360. Compose your screenshots from any position, adjust them with post-process filters, capture HDR images in high-fidelity formats, and share them in 360 degrees using your mobile phone, PC, or VR headset.
HDR Ready
HDR Ready games and movies are rendered in rich, vibrant colors to deliver sharper and more realistic images.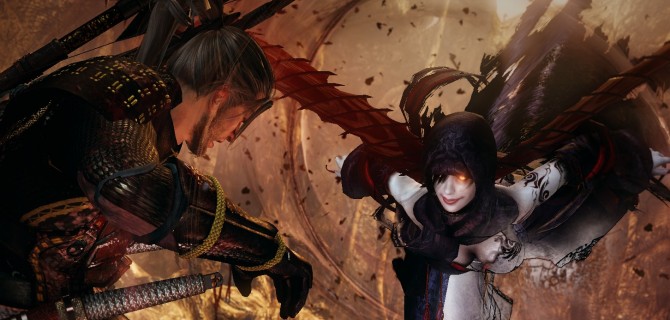 VR Works
Discover next-generation VR performance, the lowest latency, and plug-and-play compatibility with leading headsets-driven by NVIDIA VRWorks™ technologies. VR audio, physics, and haptics let you hear and feel every moment.
7th Gen Intel® Core™ i7 Processor : Here comes the new generation of performance.
With the latest "Kaby Lake" architecture, the 7th Generation Intel® Core™ i7 Processor outperforms its predecessor in every aspect, added with HEVC10b and VP9 decoding for outstanding 4K capabilities and extra extended mobility. Experience seamless next generation performance.
M.2 PCIe SSD - Massive Storage with Speed in Overdrive (optional)
Innovative PCI Express 3.0 SSD technology with the next generation form factor, M.2 is the newest incarnation of the solid state drive. With a single drive having a read speed of 2000 MB/s, the M.2 easily is 4x faster than any traditional SATA SSD technology available. With this boost in speed, the loading and installing time for programs and games will be greatly decreased. Moreover, system boot speed increases, thus greatly improving and accelerating the user experience!
DDR4 - Data Storage's Limit Breaker
DDR4 is breaking through the limits of data storage. Better than its predecessor in every way. DDR4 is essential for any data or graphics-intensive application. It runs at a frequency of 2400 MHz, which allows applications to run faster and smoother like never before. DDR4 also possesses more storage with a max capacity of 16GB per stick, double that of DDR3. Don't let high memory intensive applications drag you down, DDR4 is here to conquer.
Massive Triple-storage System (*optional)
The massive triple-storage supports up to two SSDs and 2TB HDD* huge storage capacity, providing rapid transmission as well as whopping storage. Now speed and capacity go hand to hand with each other.
*The storage size may differ between different countries and regions. Please confirm with the local dealers or retailers for the latest specifications.
Stereo Speakers + Subwoofer – unforgettable Sound Experience
The SabrePro 15 comes with fine-tuned stereo speakers. On top of that, a powerful subwoofer is added to enhance your listening experience, either from gaming or entertainment.
Full HD IPS Display with Wide Color Gamut
The Full HD 1920x1080 display has great viewing angles. For professionals, the color accuracy comes second to none, which is why the SabrePro 15 comes with such a high-quality and high color accuracy display. Be assured to have a true viewing experience either for visually related work or entertainment.

.  

Unique Macro Keys – Switch, Execute and Game On
The SabrePro 15 comes with 4 unique macro keys located evenly above the keyboard. Switch between different battery profiles, RGB lighting patterns and gaming macro inputs as easy as pressing a key, all customized through the built-in control center software.
16.8 million Colors Backlit Keyboard with 2.0mm key travel
The full-sized chiclet keyboard has 2.0mm high travel scissor–type keys, creating snappy yet responsive typing experience for long-hour operation. It also supports 16.8 million colors and different light patterns to choose from. Enjoy every keystroke, both physically and visually.
Top-notch Thermal by Supra-cool Technology
The Supra-Cool technology features copper heat pipes plus dual fans for the CPU & GPU, ensuring excellent thermal conductivity for outstanding cooling. Plus the Storm fan management technology - by pressing FN+1, gamers can maximize the fan speed. Enjoy the power of cooling on demand.
TriDef® SmartCam- Custom Stream Modding
To facilitate being the full streaming solution each unit includes TriDef® SmartCam software, you are now able to remove backgrounds without the hassle of using a green screen. Through the SmartCam application you can now apply live filters, and fully control your background, not only while streaming, but also through other video applications such as Skype.
*Free 90-day TriDef SmartCam License.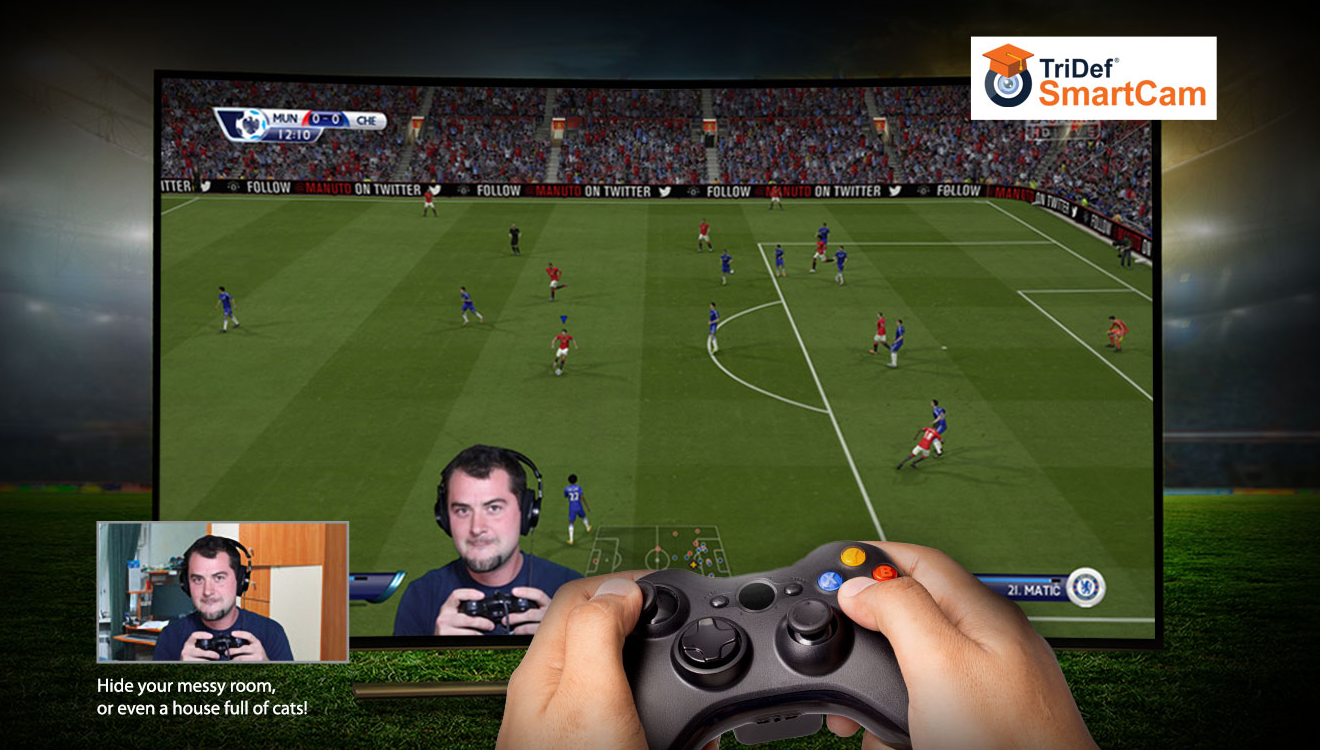 XSplit Gamecaster + Broadcaster: Cast Your Game Anytime Anywhere
Now set up the stage and share your greatest gaming moments with XSplit Gamecaster + Broadcaster! Fully optimized social media integration is ready for real-time chats-keeping you notified yet focused in the game. It takes just one click to stream your gameplay. Host your game like a pro!
*Free 3-months XSplit Gamecaster + Broadcaster Premium License
General
Brand
GIGABYTE
Model
SabrePro 15W-KB3
Color
Aluminum Black
Highlights
GIGABYTE SabrePro 15W-KB3 (Kabylake), Intel Core i7-7700HQ (2.8GHz - 3.8GHz) Processor, 15.6" IPS Full HD (1920 x 1080) Wide Viewing 72% NTSC Display, 16GB (1x 16GB) DDR4 2400MHz Memory, 256GB SATA SSD + 1TB 7200RPM HDD, GeForce GTX 1060 (6GB) GDDR5 Graphics Card, Microsoft Windows 10 Home, Gigabit LAN, 802.11 AC Wireless LAN, Bluetooth 4.2, USB 3.1 Type A, 3x USB 3.0 Type A, HDMI, 1x Mini DisplayPort, Isolated RGB Backlit Keyboard
Specifications
Operating System
Microsoft Windows 10 Home
CPU
Intel Core i7-7700HQ (2.8GHz - 3.8GHz)
Display
15.6" Full HD (1920x1080) IPS Wide Viewing Angle 72% NTSC Display
System Memory
16GB (1x 16GB) DDR4 2400MHz (2 Slots, Max 32GB)
Chipset
Mobile Intel HM175 Express Chipset
Video Graphics
NVIDIA GeForce GTX 1060 (6GB) GDDR5
Storage
256GB SATA SSD + 1TB 7200RPM Hard Drive
*Support Triple-Storage System
-1x 2.5" HDD
-1x M.2 SSD slot (Type 2280, supports SATA)
-1x M.2 SSD slot (Type 2280, supports NVMe PCIe X4 & SATA)
*The storage capacity may differ by country and region. Please contact your local dealers or retailers for the latest product information.tion.
Optical Disk Drive
N/A
Card Reader
SD/SDHC/SDXC
I/O Port
3x USB 3.0 (Type A)
1x USB 3.1 (Type-C)
1x HDMI
1x Mini DisplayPort
1x Mic-in / Earphone-out
1x RJ45
1x DC-in jack
Audio
2x 2W Speaker
1x 2W Sub-woofer
Communication
LAN :10/100/1000Mbps Ethernet
Wireless LAN : 802.11 ac (a/b/g/n compatible)
Bluetooth : Bluetooth V4.2
Webcam
HD Camera
Keyboard type
Isolated RGB Backlit Keyboard
Security
Implements TPM by CPU, supports Intel® Platform Trust Technology (Intel® PTT)
Kensington Lock
Battery
Li-ion 6-cell, 5300WAh 60Wh
Adapter
180W
Dimension
15.4(W) x 10.5(D) x 0.9(H) inch
Weight
5.5 lbs (w/6-cell battery)
Warranty
1 Years Global Warranty