Western Digital Red WD10EFRX 1TB 3.5" SATA 6.0Gb / s NAS Hard Drive
WD10EFRX718037799650DH618755
Not In StockNew3 Year (USA)
Western Digital Red WD10EFRX Hard Drive, 3.5" Form Factor, 1TB (1000GB) Capacity, 64MB Cache, SATA 6.0 Gb/s Interface, IntelliPower Rotational Speed, 1,000,000 hours MTBF, Storage for 1 to 8 bay NAS Solutions, Designed for Personal / Small Office / Home Office.
Description
Specification
Expert Review
Warehouse
WD Red
NAS Hard Drives
WD Red is the only hard drive designed specifically for NAS systems that have 1-5 drive bays. The drives are designed and extensively tested for compatibility in the unique 24x7 operating environment and demanding system requirements of home and small office NAS.
The right choice!
No other drive is designed specifically for home and small office NAS systems.
NAS compatibility.
NASware - Advanced firmware technology built into every WD Red drive, enables seamless integration, robust data protection and optimal performance for systems operating in NAS and RAID environments.
The secret is in the technology.
WD's exclusive NASware technology improves NAS storage performance by reducing common hard drive concerns in NAS systems including concerns for things like compatibility, integration, upgrade ability, reliability and cost of ownership that are experienced with a hard drive designed for desktop computers.
Exclusive NASware technology.
Our exclusive technology, NASware, makes WD Red thrive in the demanding small-NAS environment.
3D Active Balance Plus.
Our enhanced dual-plane balance control technology significantly improves the overall drive performance and reliability. Hard drives that are not properly balanced may cause excessive vibration and noise in a multidrive system, reduce the hard drive life span, and degrade the performance over time.
Enhanced reliability.
Your NAS systems is always on, a highly reliable drive is essential. With a 35% MTBF improvement over standard desktop drives, the WD Red drive is designed and manufactured to be a more reliable and robust solution.
Energy efficient and money saving.
We keep power consumption low which keeps your NAS system happy and your wallet, too.
Energy efficient.
Reduce your electricity bill and carbon footprint with WD Red drives. Innovative technology reduces power consumption and lowers the operating temperature, resulting in a more reliable and affordable solution for always on 24x7 NAS environments.
Premium support.
Exclusively for WD Red drive customers, our free dedicated 24/7 support line is available in English. Other regional support hours vary.
Need help?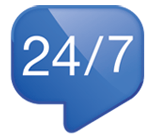 We'll keep our dedicated premium support lines open 24/7 with experts who have the answers your questions.
Longer warranty coverage.
The WD Red drive is backed by a 3-year limited warranty for greater peace of mind.
Ideal for.
Specifically designed and tested for small office and home office, 1-5 bay NAS systems.
---
WD's exclusive NASware technology, built into every WD Red hard drive.
WD's exclusive NASware technology, built into every WD Red hard drive, improves NAS storage performance by reducing common hard drive concerns in NAS systems including concerns for things like compatibility, integration, upgradeability, reliability and cost of ownership that are experienced with a hard drive designed for desktop computers.
Desktop hard drives are designed for desktop computers.
Desktop hard drive are designed for optimum performance and reliability in a desktop personal computer. Although they are an affordable alternative to enterprise-class drives, desktop drives have a higher level of risk for potential data loss and failure in an always-on RAID configured NAS system. Specific issues that you may experience using desktop drives in a NAS or RAID environment include:
Compatibility: Desktop hard drives are not always tested for compatibility in NAS and can present problems during integration.
Reliability: Most desktop drives are not designed for the high operating temperatures or for 24x7 operating environments making them less reliable when used in a NAS system.
Error recovery controls: Desktop drives are not traditionally designed for RAID environments and have controls that prevent the RAID controller from assisting in the event of an error which can cause the hard drive to drop off the RAID after a period of time. Rebuilding a RAID often requires several hours and can have a significant impact on downtime and productivity.
Noise and vibration: Typically designed for single drive applications, average desktop drives are not optimized for multi-drive systems which have higher noise and vibration levels. When these drives are added to a NAS, the additional vibration can reduce the reliability and life span of the drive.
Beyond desktop with NASware
WD Red drives include WD's exclusive NASware technology that addresses many of the challenges a traditional desktop hard drive has in a NAS system. WD works directly with our partners to test compatibility and reduce our customer's guess work as to which drive is right for their NAS system. Designed to deliver a better customer experience in small NAS systems, this innovative firmware finely balances the most important attributes of performance, power, and reliability in multiple drive environments. The unique algorithms in NASware optimize power and performance without compromising on the attributes that NAS-system owners value.
Important Features for System Integrators
In addition to features that make WD Red drives perfect for populating or upgrading NAS systems, NASware brings features that system integrators need when building specialized NAS systems.
Streaming support - NASware provides built-in compatibility with the ATA Streaming Feature Set which is important for AV storage applications such as Windows Media Center.
SMART Command Transport (SCT) support - NASware allows monitoring and measuring of drive performance via the SMART command set. SMART can return data like thermal profiles, drive access statistics and more. NASware also delivers temperature accuracy within 1°C.
Power management support - Enables optimized power usage within the NAS system.
BIC Performance - Optimized seek to provide BIC performance while reducing the power and acoustics.
Save power and money
NASware optimizes power use resulting in significant power savings and lower hard drive operating temperatures. This improves the overall reliability and performance of the drive and reduces the NAS cost of ownership.
Intelligent error recovery
With built in intelligent error recovery controls, NASware also prevents hard drives from being dropped off the RAID due to extended error recovery. This provides more availability and less down time rebuilding the RAID.
Command completion
To further improve reliability, NASware minimizes the data corruption or loss in the event of an unexpected power loss by completing the command in process before shutting down.
General
Brand
Western Digital
Series
WD Red
Model
WD10EFRX
Highlights
Western Digital Red WD10EFRX Hard Drive, 3.5" Form Factor, 1TB (1000GB) Capacity, 64MB Cache, SATA 6.0 Gb/s Interface, IntelliPower Rotational Speed, 1,000,000 hours MTBF, Storage for 1 to 8 bay NAS Solutions, Designed for Personal / Small Office / Home Office.
Performance
Rotational Speed
IntelliPower
Buffer Size
64 MB
Interface
SATA 6 Gb/s
Transfer Rates
Buffer To Host (Serial ATA): 6 Gb/s (Max)
Physical Specifications
Formatted Capacity
1,000,204 MB
Capacity
1 TB
User Sectors Per Drive
1,953,525,168
Performance Specifications
Target Performance
MTBF: 1,000,000 hours
Physical Dimensions
Height
1.028 Inches
Depth
5.787 Inches
Width
4.00 Inches
Weight
0.99 Pounds
Environmental Specifications
Shock
Operating Shock (Read) : 65G, 2 ms
Non-operating Shock : 350G, 2 ms
Acoustics
Idle Mode : 21 dBA (average)
Seek Mode 0 : 22 dBA (average)
Temperature
Operating : 32° F to 158° F
Non-operating : -40° F to 158° F
Humidity
Operating : 5-95% RH non-condensing
Vibration
Operating : 0.004 g²/Hz (10 to 300 Hz)
Non-operating : 0.05 g²/Hz (10 to 300 Hz)
Operating Linear : 20-300 Hz, 0.75G (0 to peak)
Electrical Specifications
Current Requirements (12 VDC)
Read/Write: 190 mA
Idle: 180 mA
Standby: 7 mA
Sleep: 7 mA
Current Requirements (5 VDC)
Read/Write: 280 mA
Idle: 215 mA
Standby: 105 mA
Sleep: 105 mA
Power Dissipation
Read/Write: 3.70 Watts
Idle: 3.20 Watts
Standby: 0.60 Watts
Sleep: 0.60 Watts